Year 3
Welcome to the Class Page of Year 3!

Welcome back to Summer Term 2! We hope you had a lovely May half term and look forward to the final half term before the children move into y4. During our time in school we will continue our work on the Enchanted Wood and begin to dive into the depths of a volcano! It is also our exciting trip half term – we can't wait to enhance our work on the Lake District by visiting Brockholes-on- Windermere! This half term we also enjoy sports week and have the opportunity to entertain you with our garden party dance. We will also have the opportunity to enjoy the y6 end of year production before they embark on their next adventure.
As we are moving into the warmer months, please make sure children have sun-cream applied before school. They are welcome to bring more into school but will need to be independent in the application. It is also important to have a sunhat!
For more learning information, please refer to the summer newsletter below.
Mathletics will continue to be set weekly alongside spellings. PE days are a Tuesday and Friday.
Spring Term 2
Welcome back to Spring Term 2. This half term we will be working towards our school production 'You are Special' as well as leading whole school worship for Shrove Tuesday. We have lots to cover this half term and engage in the lead up to Easter celebrations. 
Spring Term 2 Learning!
English – Classic Poetry with Mrs Slattery, Novels on a Theme continued, Explanation Texts. 
Maths – Fractions, Perimeter continued, Mass. 
Science – Forces and Magnets
RE – Exploring the Sadness and Joy of Easter
Geography – Contrasting Locality – The Lake District
Art – Watercolour (linked to Geography), Printing (Easter)
Computing – Spreadsheets
Music – Recorders/Production Songs
PE – Striking and Fielding/Outdoor Activities
Please ensure reading diaries are in school each day so we can write in them and update our records. It would also be fantastic if you could recap the x2, x3, x5 and x10 times tables. 
Spring Term 1
Welcome back to Spring Term 1. Mrs Coar, Mrs Slattery and Mrs Todd hope you had a wonderful Christmas with family time and some rest. What an exciting Autumn Term we had – with our trip to Tatton Park, our virtual trip to Stonehenge and creating a sculpture out of biscuits. We learnt about Prehistoric times and followed the journey from the Stone Age to the Iron Age. This term will be just as exciting! With our swimming visits and dance sessions. The staff are ready to go and hope you are too! 
Our Monday PE this term will be delivered by Mr Booth and will be outside, so please remember outdoor kit and a fleece/jumper. Our Friday PE will be delivered by Alice. We will be working together to create a dance for the summer garden party! 
We ensure we listen to each child read at least once a week on a 1:1 and an additional time during group guided reading. Please make sure to send in reading books and diaries every day – we also need these to log on to the laptops for our computing lesson. It would also be fantastic if you could sign and note in reading diaries as it really does help us in school. 
Spring Term 1 Learning!
English – Persuasive Letter writing (linked to our Geography work), Novel on a theme: The Iron Man and poetry work with Mrs Slattery
Maths – continuation of multiplication and division, Length and Perimeter
Science – Health and Nutrition
RE – 'Jesus the man who changed lives'
Geography – Our Local Area and environmental issues (plastic pollution) 
Art – Watercolour (linked to Geography) 
Computing – Branching Databases
Music – Recorders
PE – Dance, Swimming and Netball
If you have any queries, questions or concerns, then please send Mrs Todd and Mrs Slattery (Thursday) on Seesaw.
Autumn Term 2 2022
Welcome back to a new half term. This half term always proves to be busy and exciting, especially with the run up to Christmas! Below are our main focuses, which can also be seen on our Curriculum Overview. PE continues to be a Monday and Friday – please remember a warmer jumper and joggers in case we go outside. Please remember to complete Mathletics tasks and read every day!
Maths – Addition/Subtraction – written methods and Multiplication/division
English – Fables, Winter Poetry and Polar Express
Science – Rocks
History – Continuing our Journey from the Stone Age to the Iron Age
PSHE – Valuing relationships
PE – Gymnastics and Hand ball games
Computing – Email
French
Autumn Term 2022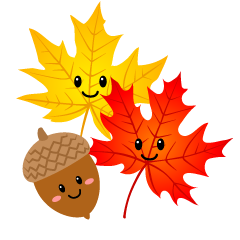 Welcome to Year 3 – we look forward to working with you and your child/children this year. Please use our overview below to view our main focuses. PE days this term are: Monday and Friday – please remember to wear the correct PE kit on these days. Mrs Todd will be teaching Monday, Tuesday, Wednesday, Friday and Mrs Slattery will be teaching on Thursday. Mrs Loughran will cover Mrs Todd's PPA time on a Tuesday afternoon – she will be teaching Science.
Key information
Presentation to Parents Spring 2023: Year 3 Spring Term Parents Meeting
Year 3 archive: