Year 3
Welcome to the Class Page of Year 3!
Autumn Term 2022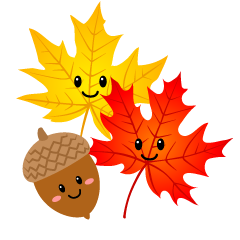 Welcome to Year 3 – we look forward to working with you and your child/children this year. Please use our overview below to view our main focuses. PE days this term are: Monday and Friday – please remember to wear the correct PE kit on these days. Mrs Todd will be teaching Monday, Tuesday, Wednesday, Friday and Mrs Slattery will be teaching on Thursday. Mrs Loughran will cover Mrs Todd's PPA time on a Tuesday afternoon – she will be teaching Science.
Week 4
English – Independently writing our own innovation of the Lancashire Giant
Maths – continuing with place value – comparing and ordering numbers and finding numbers on number lines
PE – learning how to strike the ball with a tennis racket
Computing – learning how to use timers when coding
History – Our trip to Tatton Park
PSHE – thinking about our friends
Week 3
Maths – Place Value – partitioning in more than one way, writing numerals and in words up to 1000.
English – Independent Writing innovating the folktale The Lancashire Giant.
Science – Movement
History – Who were the first farmers? An introduction to Stone Age.
Art – completing our work for church
PE – Striking the ball (hand or small bat)
Music – Glockenspiel
We will continue with our times table focus of the ten times table. Our grammar/punctuation focus remains with prepositions and inverted commas. Please try to remember to write in reading diaries and at least three times a week please 🙂
Week 2
On Monday, we will be having a taster session with Nippon.
This week in Year 3:
Maths – Place Value in 3 digit numbers. We will be using arrow cards, Base ten and place value counters. English – The Lancashire Giant – beginning to write our class story. We are focusing on joining our sentences.
Science – The skeleton and movement
Computing – Coding
PE – continuing to consolidate our throwing and catching
Art – We will be looking at Harvest collage and begin to create our own for display in the church.
PSHE – Rules
Week 1
This week in Year 3:
English – Starting our work on The Lancashire Giant – focus on: inverted commas, adjectives, sentence writing, discussion of texts, story maps and drama techniques.
Maths – Place Value – recap from Year 2 and using Base Ten.
Science – The Skeleton
Computing – Online Safety – Self Image and Identity – keeping safe.
PE – Throwing in different ways.
Times Tables – Recap of x10
Spellings – Prefix/Suffix recap
Geography – Introducing the Counties of the UK
RE – Harvest
Music – Introducing the Glockenspiel
Our TRIC book focus is: Amazing Islands
We will spend time getting to know our classroom, the rules and routines and getting back into the swing of things!
Please remember our trip is coming up so any outstanding paper work should be returned ASAP.
Thank you
Key information
Curriculum Overview: Year 3
________________________________________________________________________
Year 3 archive: